Hey!! I am DEWALDT HUYSAMEN
i have perfected the keto diet & intermittent fasting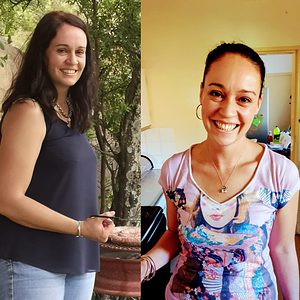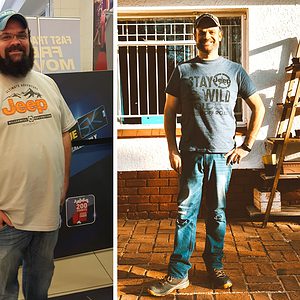 Dewaldt Huysamen lost 50kg in less than 10 months. I have perfected the Keto diet and intermittent fasting and also added other factors to ensure overall success, health and the ability to lose weight as quickly and healthy as possible. There are many other experts and versions out there, but I tried them all and experimented on myself to find the perfect balance and what works and does not work.

I combined everything and wrote an Ebook with the perfect programme to ensure other people achieve the same or even better results than I have and at a faster rate as I have already paid the schooling fees. You also get me with every step of the way to help you.
LIVING PROOF - 134 kg down to 85 kg
Do You Want To
Lose Weight & Feel Great
?
Achieve your goals in 4 steps
All you need to do is follow the below 4 steps and join me with your own transformation success story.
Buy the KickFatFast Ebook
Request Your Macronutrients
Subscribe to all KickFatFast Social Channels and Follow KickFatFast daily
Stick to the programme and apply the daily advice and be happy and proud of your transformation
KICKFATFAST KETOGENIC DIET EBOOK
Time to achieve what you always wanted to achieve. With my Keto Diet Jump Start Programme you will achieve the best possible results. Beware of other imitations and incorrect Keto diets out there.
KETO DIET KICKFATFAST JUMP START PROGRAMME
ONCE OFF / R250 per month for two months
If i could do it so can you
Get help from someone that knows what it feels like being unfit and overweight.
Save money and time and get the best possible results. Let's do this together.
PAYMENT OPTIONS WITH PAYSTACK100% SECURED